A SPECIAL FOR MEMBERS OF MY CLUB
I have set up a special Member Zone on my website. This is where all my subscribers can log in to catch up on my exclusive news, offers, images or back-copies of my newsletters. 
Want to know what inspired my stories? Want to know what I'm up to? Why not join in the fun? Just click here to sign up and get your free story: https://zuzannebelec.com/about-zuu/   Thank you and see you there!
 April 12, 2021
"… exploring places and people that were all carefully crafted by the author…" 
A 5-star review, by Fsj Wojnarowski
At which point do debut authors stop feeling the thrill of a good review? Do established authors with hundreds of reviews still do a little woogie dance when they get a good review? For fear of seeming boastful, I thought that maybe I should stop putting up reviews of my book here. But you see, that boost in confidence is what keeps us debut authors going. So I'd like to thank Mr. FSJ Wojnarowski for giving me that confidence. You can read his review here.
And here's to all authors starting out: it takes a lot of sweat, tears and waiting what seems like forever, but it can be done. If this is your dream, never give up.   
April 12, 2021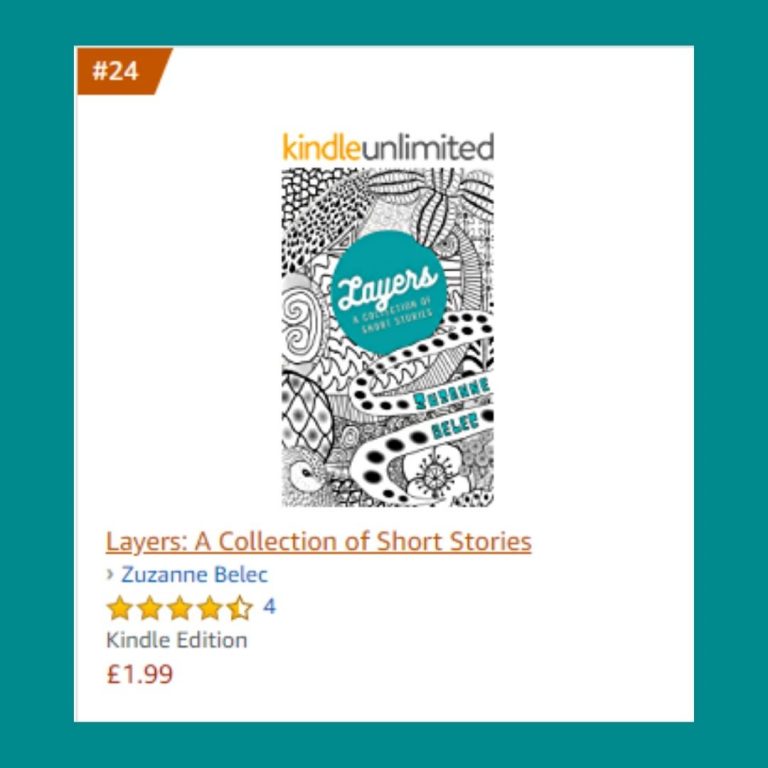 A STRANGE THING HAPPENED
Hitting #24 on the charts!
For a wee while, this little collection of mine made it to #24 of the Amazon UK charts, in the following categories:
World Literature Short Stories
Short Stories
Thank you to all who have helped Layers reach this exciting ranking. 
And I need to work harder to keep it there!
 March 31, 2021
"BEST READ WITH SOME QUIET REFLECTION BETWEEN STORIES." 
A 5-star review, by Simon
"A truly brilliant, insightful and engaging collection – best read with some time for quiet reflection between stories."
You can take a take a peek at Simon's review here.  I am grateful, Simon, for his time and lovely review.  Thank you. 
March 20, 2021
"WHAT DO AUTHORS TALK ABOUT TOGETHER?"
A blog by author Michael Winson
Michael Winson is author of the gripping crime thriller Incognito.  I've read (listened to) it and would highly recommend it to anyone who enjoys this genre. I was lucky enough to be able to chat with Michael recently about his book and his writing. And you can read up more about it on his blog here.  Thank you, Michael, for your time – hope to chat more soon!
For more on Michael and his work, you can check out the rest of his website here.
March 21, 2021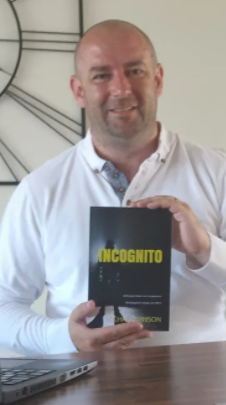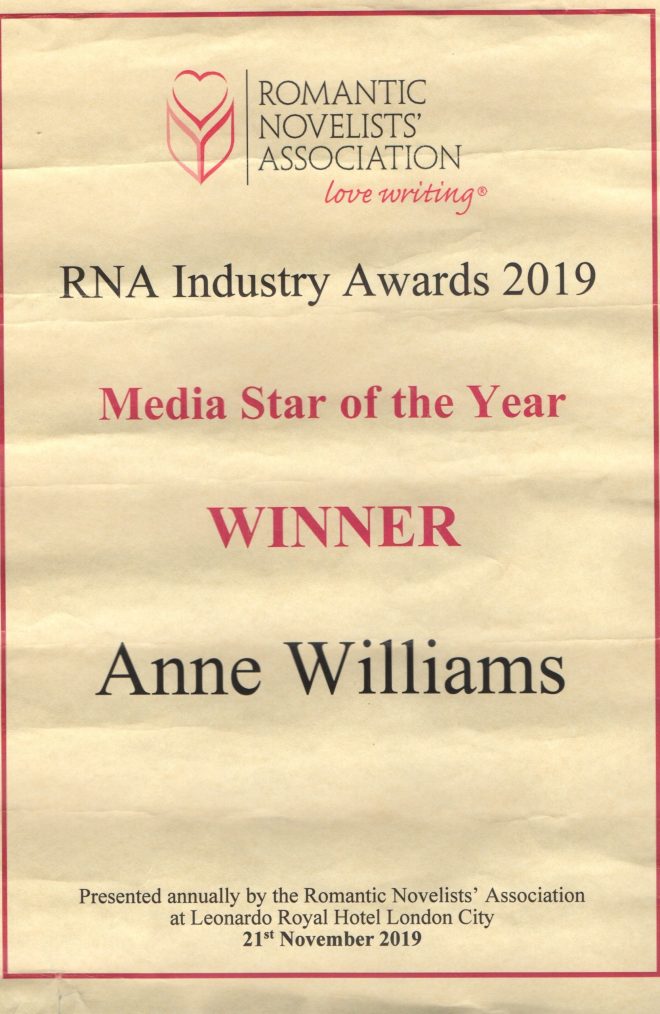 BEING ANNE…
One of the best bloggers around!
I'm honoured to have had my book featured today, by one of the industry's top book reviewers and book bloggers around: Anne Williams, of the award-winning Being Anne blog. 
I'm grateful to the wonderful Anne for making time in her extremely busy schedule to feature me. You can read the article here.  To learn more about Anne, or about other great authors reviewed or featured by her (or if you're in need of good books to read), you can find more here. 
And to my 'partner in crime,' the award-winning author Simon van der Velde, who was also featured on Anne's blog today, I wish you much success with your publication too.
Here's to all the wonderful folks in the community!
 March 20, 2021
"…A STIMULATING, UNIQUE READ."
A 4-star review, by Kayla C. Reviews
As much as I know I shouldn't be honking my horn too much with incoming reviews, I couldn't help but add one more to my news list! I'm eternally grateful to Kayla C. for the time she has taken to read my collection and to write a review for it. For her review of these "original, thought-provoking short stories," please visit Kayla's review page here, or check out her review on Goodreads here.
Kayla C. is a very active writer, artist, and blogger, who still manages to read and review books on such a busy schedule. Hats off to that. Us writers appreciate that, thank you, Kayla. And we wish you all the best with your writing too! For more on the 'musings and opinions of an unashamed book hoarder', please check out Kayla's website here. 
March 13, 2021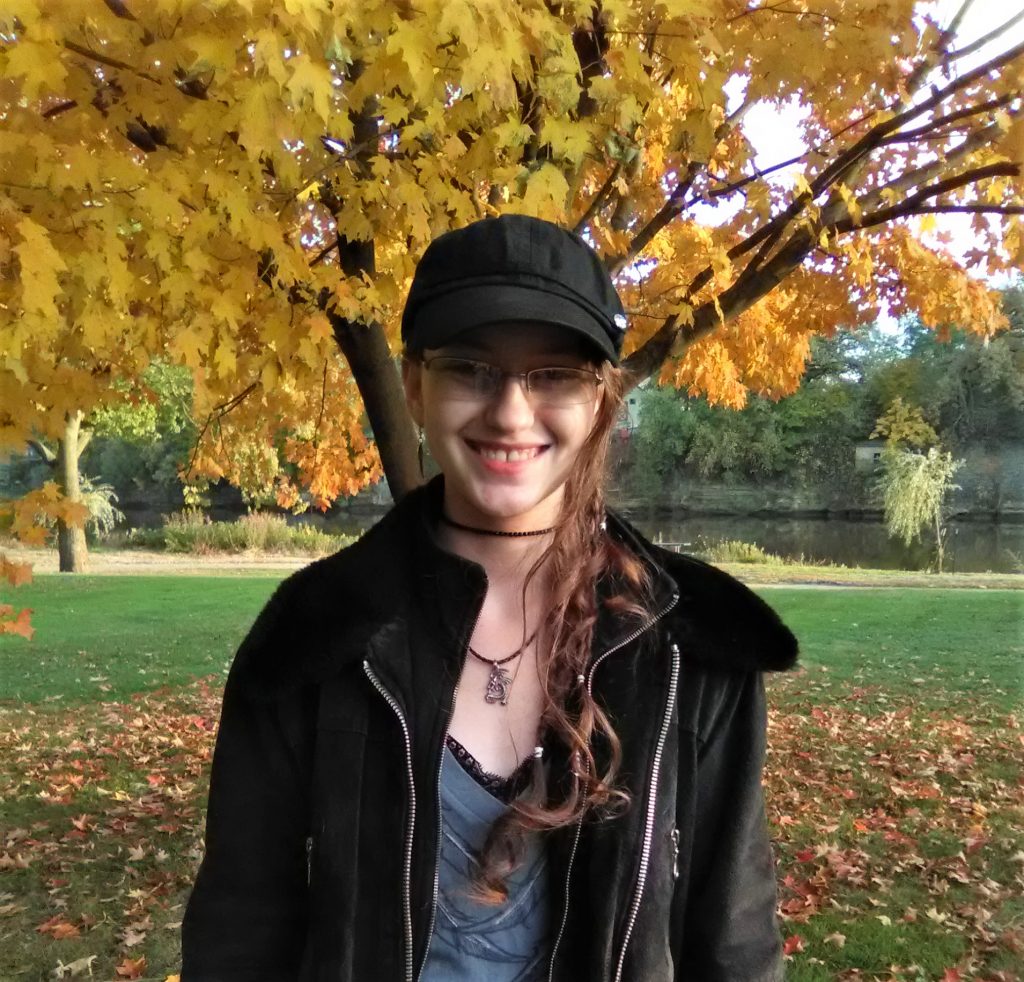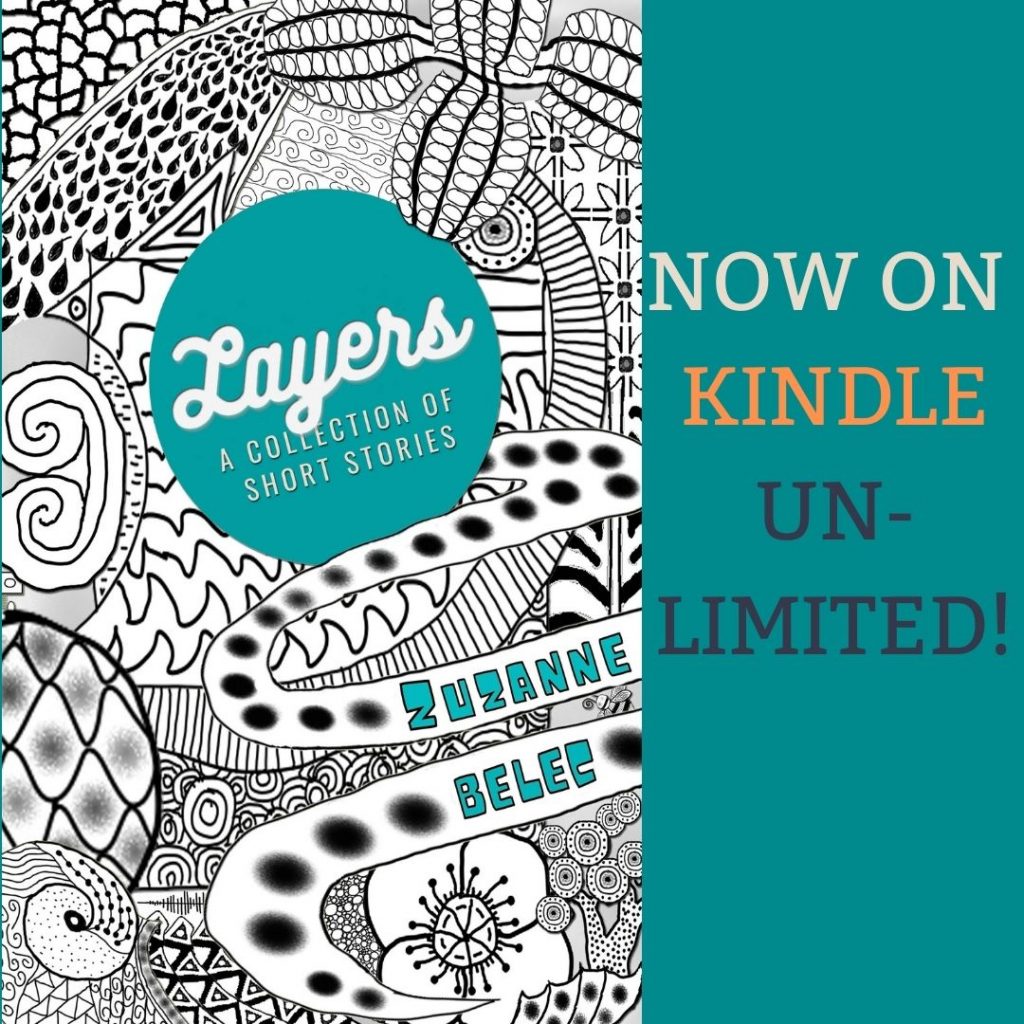 GOING KINDLE UNLIMITED
March 12 – June 11, 2021
This
"strong debut" is now available for free on the Kindle Unlimited US store here, on the Kindle Unlimited UK store here, or on any other of your preferred Amazon stores. 
It's a quick read, so why not try this "stimulating, unique read" by this new author on the block? It would help this first-timer tremendously to find her feet in this scary new industry :o) 
 March 12, 2021
INDIE SPOTLIGHT INTERVIEW 
14th January 2021
I am so lucky and excited to be interviewed by book reviewer Sue Bavey.  You can read the Indie Spotlight interview here. Sue's feature showcases an interesting indie publisher each week. 
You can also catch up on Sue's many wonderful book musings and reviews here. 
January 14, 2021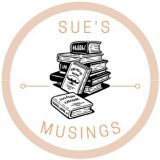 FIRST LINES FRIDAYS – 8th January 2021
A weekly look at the first lines of books …
Please check out First Lines Fridays – a weekly feature for book lovers hosted by @Wandering Words. What if instead of judging a book by its cover, its author or its prestige, we judged it by its opening lines? You can also read up on the latest reads at Sues' Musings' WWW Wednesdays here.
You can take a sneak peak at the opening lines of my short story Arctic Haze, from my collection entitled LAYERS here.     I hope you enjoy it ;o) 
January 8, 2021
"CLEVERLY THOUGHT OUT, WITTY AND VERY ENTERTAINING."
A 4-star review, by Sue Bavey.
I thank Sue wholeheartedly for her wonderful review of Layers, and I'm grateful for the time that Sue took to read the collection and compile the review.  You can check out Sue's review on her website here.  You can also find her review of my book on Amazon UK here, Amazon US here, or on Goodreads here.
Sue muses about many great reads on her website, as also hosts many wonderful guests on her Indie Spotlight feature – you can take a peek here. 
January 8, 2021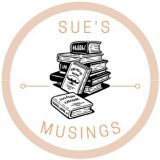 "A WONDERFUL COLLECTION." 
My second 5-star review! By Beem Weeks. 
A second
 review is like a second Christmas for the debut author. And this author is no less over the moon! I know that many authors have many, many more such cute little golden starts (and some even no longer count theirs) but I just can't help getting all hyped up about it.  You can read his review of my book on Amazon US here, or on Goodreads here.
From the bottom of my heart, I thank Beem Weeks for taking the time to read my collection.  And I'm glad that he enjoyed the stories ;o) Beem is an author of novels, short stories and essays.  Together with Stephen Geez, Beem also hosts the Voice of Indie podcasts (a production of Fresh Ink Group). You can catch them, and their interesting guests, here.
December 29, 2020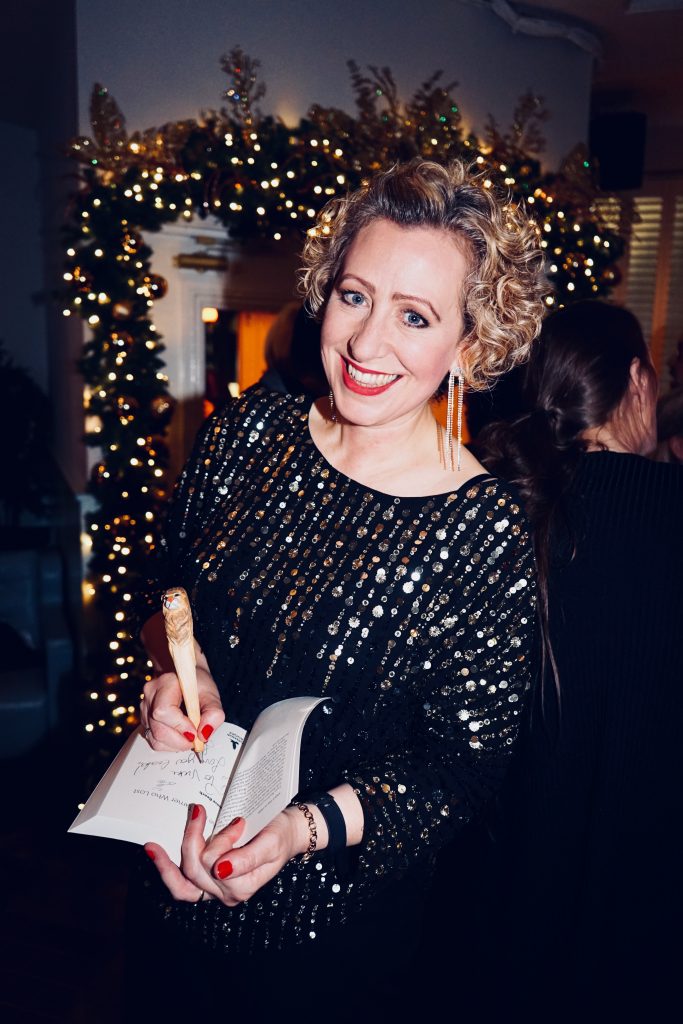 COMPETITION RUNNER-UP !
"50 Because I'm 50 Competition."
In early December, 2020, I received the wonderful news that my short story, Mothers, was chosen as a runner-up in a competition organised by the lovely Louise Beech. You can read Mothers on Louise's blog here.
This is the first time ever that I've been placed in any competition whatsoever, and I thank Louise for the exciting news. Louise Beech is a British author of seven novels. Find out more about Louise here! 
December 5, 2020
"THIS IS A STRONG DEBUT."
My first-ever 5-star review!
A writer will never forget their first-ever
review. I got mine on Goodreads here, on this very special day in November, 2020.
I thank Oksana for taking the time to read my collection, and I'm forever grateful for this milestone on my writer's path. I will do my best to keep up this pace ;o)
You can check out Oksana's other reads and reviews here. 
November 17, 2020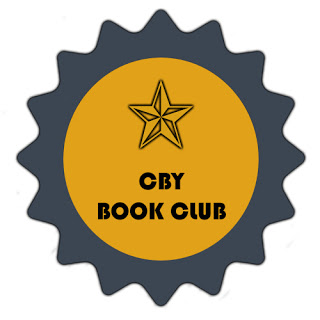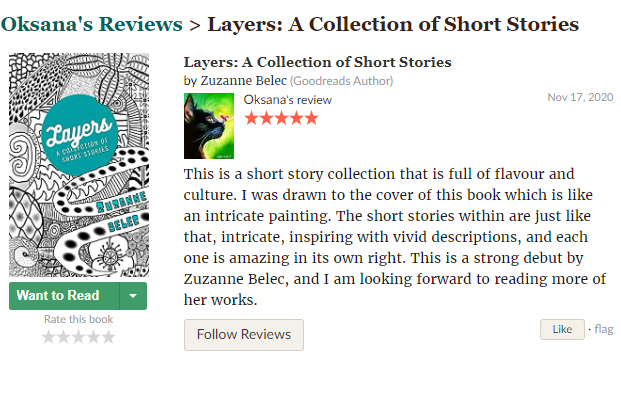 "A GOOD READ." 
My first ever review!
On this day, I was bowled over with my first review, for Layers: A Collection of Short Stories. It was a 4-star review on Amazon US (here) and on Goodreads (here). I am grateful to Al Stone for his honest and objective review, and for permission to flaunt my Gold CBY Book Club badge ;o)
Al is Owner of CBY Book Club and author of the YA Fantasy series Arcadia: Talisman Of El (Book 1), Blackout (Book 2) and Ground Zero (Book 3). You can read his blog here. 
November 16, 2020